Candy's Sound
Pink Warrior
*Note: All Profits From Each Purchase of "PINK WARRIOR" Will Be Going to Help Susan G. Komen for the Cure in the hope that it will help fight against breast cancer and inspire and support survivors of the disease.
Myxer: Privacy Policy | Terms - More from Candy Superfans
Click to watch video:
Candy puts it this way; "I am so honored to be a part of Komen! I feel this is a special song I wrote with some special friends, Kaci, Candy, and Roxie...very strong women!! It's a fight song that I hope makes a difference in many lives. Keep fighting, never give up, be a Warrior!!"
Pink Warriors are everywhere. Many lives have been touched by this disease. Download a copy of Pink Warrior and 100% of artist and producer royalties will be donated to Susan G. Komen for the Cure to help fight breast cancer.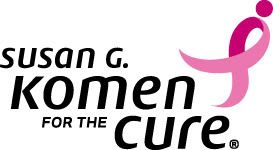 PINK WARRIOR--lyrics
Writers-Kaci Bolls, Candy Cameron, Candy Coburn, Roxie Dean
Copyright 2009 -all rights reserved

She wore a pink tutu and her cowboy boots, and her big brother's superman cape
Shootin' down dragons from her little red wagon
To keep the backyard safe
Stubborn as a grass stain,
runnin' 'round in french braids,
tough for such a little girl
Livin in a big boys' world--

Oh--shes a pink warrior
She's a fighter like her mama always taught to be
Got an army of angels marchin around with her
She won't give in
Yeah she's gonna win
She's a pink warrior

She wears a pink ball cap and a pink durag, pink ribbon on her SUV
Its been a long hard fight but she's kicked it twice
cause she don't know the word defeat
She's walkin for the big cure,
mothers,daughters, sisters-
they're facin' this head on-
talk about being strong

Oh--shes a pink warrior
She's a fighter like her mama always taught to be
Got an army of angels marchin around with her
She won't give in
Yeah she's gonna win
She's a pink warrior